2020-06-07
Shinshu Hakko Kenkyujo / Fermentation Labo.
Shinshu Hakko Kenkyujo (Fermentation Labo.)
Although our sister inn, Satoyama Jujo, has its own fermentation room, at Matsumoto Jujo, we focus on brewing hard cider. The warehouses in the courtyard are lined with pressing machines, thermal tanks for fermentation, and other equipment for brewing. Of course, we only use apples grown in Matsumoto, and our basic rule is to use low-pesticide apples. We aim to become a sustainable brewery by using non-standard apples that would normally be thrown away and using the leftover lees as feed for pastured pigs in Azumino.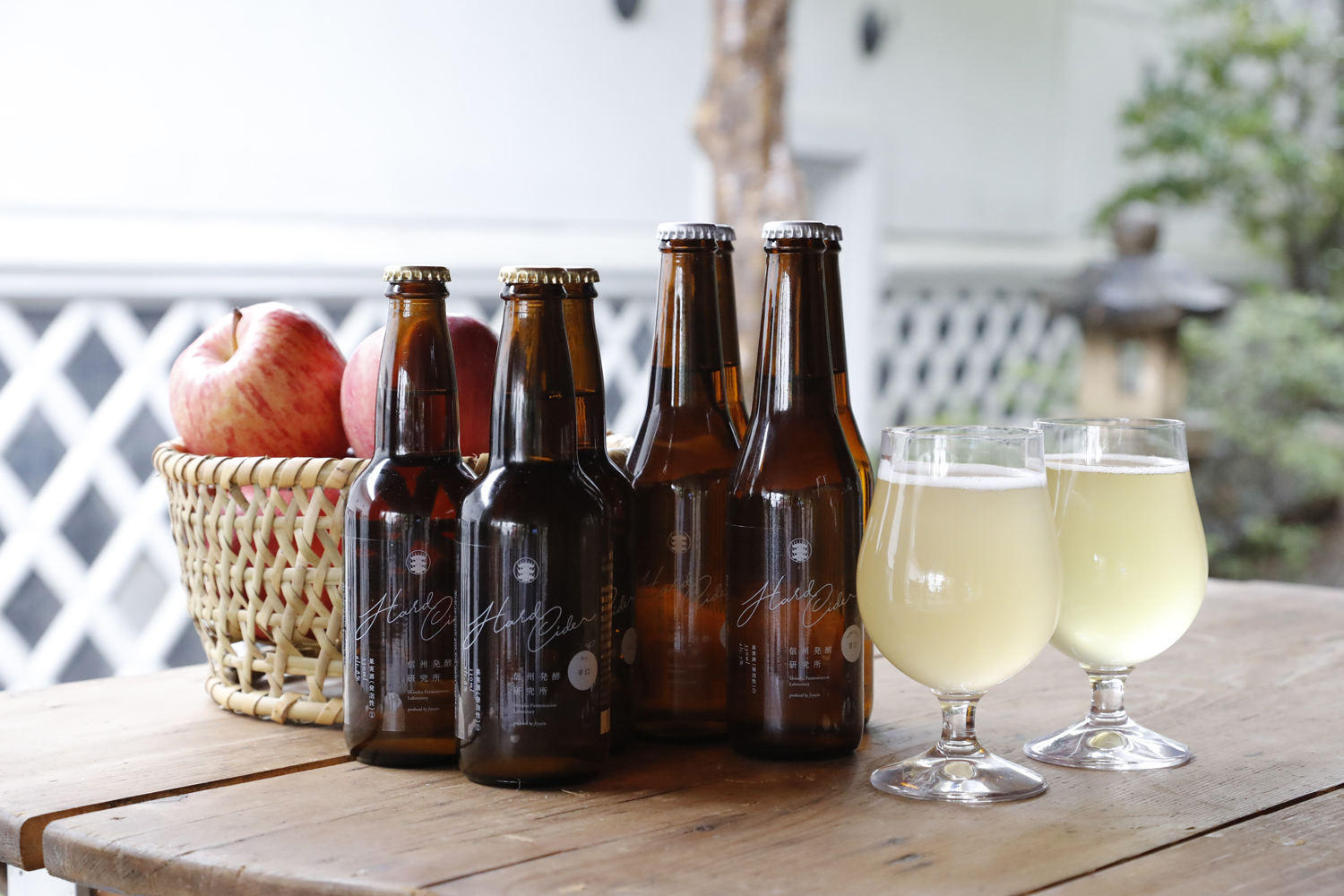 関連記事